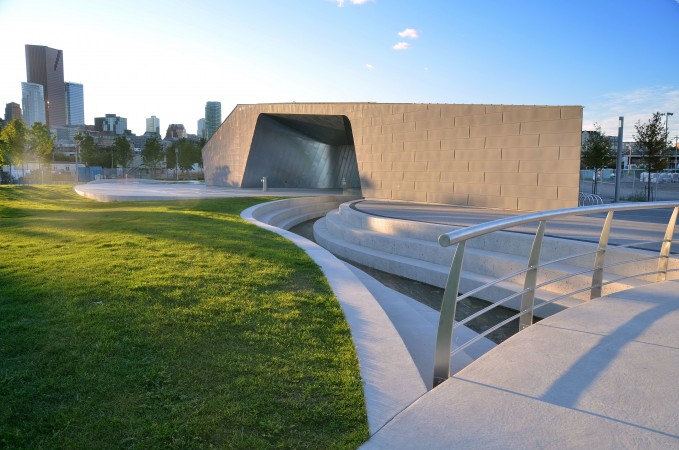 Summer may technically end this week, but that's no reason to get upset. Autumn in the city is one of the most beautiful times of the year. The humidity and scorching summer temperatures go down and the weather could not be more mild and enjoyable. It's a great time to get outdoors and explore the city. With the weather being so pleasant, a great place to start are the greens spaces and parks in your very own neighbourhood. There are lots to choose from! 
Sherbourne Common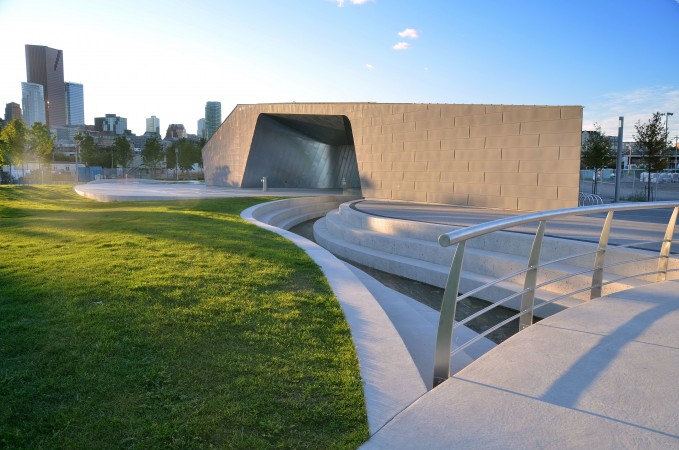 Image via waterfrontoronto.ca
This waterfront park is located just east of Sherbourne Street. The green space brought a much needed touch of nature and community to a previously industrial area. The 1.5 hectare park, designed by famous landscape architect Phillips Farevaag Smallenberg, was meant to bring a feeling of 'life at the lake' to the area. With its vast green space, skating rink, splash pad, magnificent pavilion, and water feature art sculptures we think this goal was definitely achieved.
Sugar Beach Park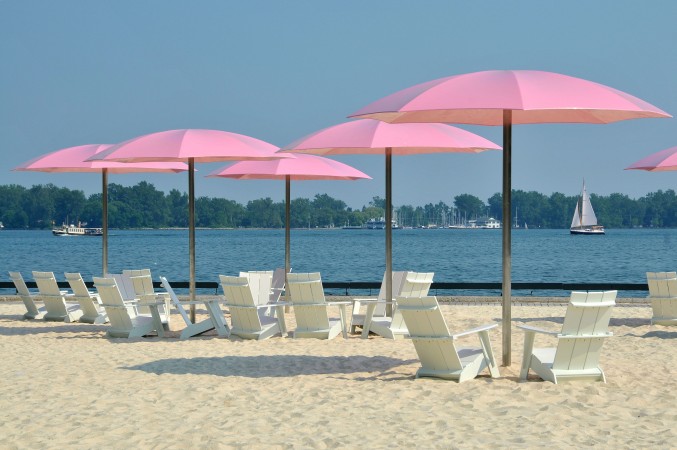 Image via waterfrontoronto.ca
What was once a parking lot is now one of the city's most popular urban beaches. Located at the foot of Lower Jarvis, just on the edge of Lake Ontario, this 2 acre park is a great place to enjoy the sunshine. Designed by Claude Cormier, the park features the urban beach – sprinkled with bright pink beach umbrellas – a plaza space, as well as a tree-lined promenade.
David Crombie Park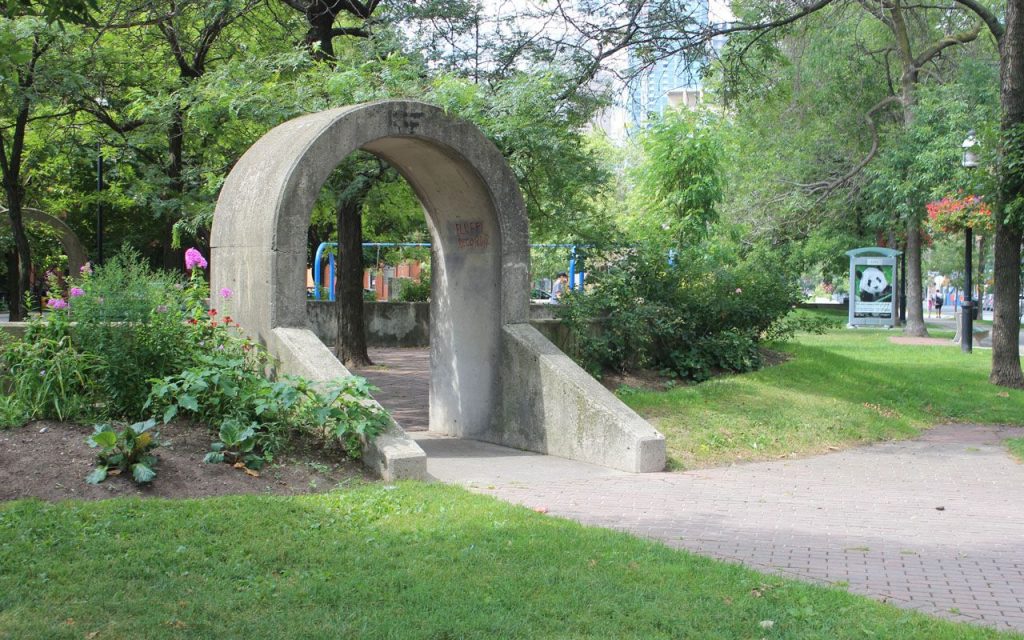 Image via toronto.ca
This 1.6 hectare green space is located just south of Front Street, between Jarvis and Berkeley. Named after Toronto's former mayor, this park features lots of opportunities for fun activities with its baseball diamond, basketball court, 2 playgrounds, a wading pool, and an off-leash area for our canine friends to enjoy!
Berczy Park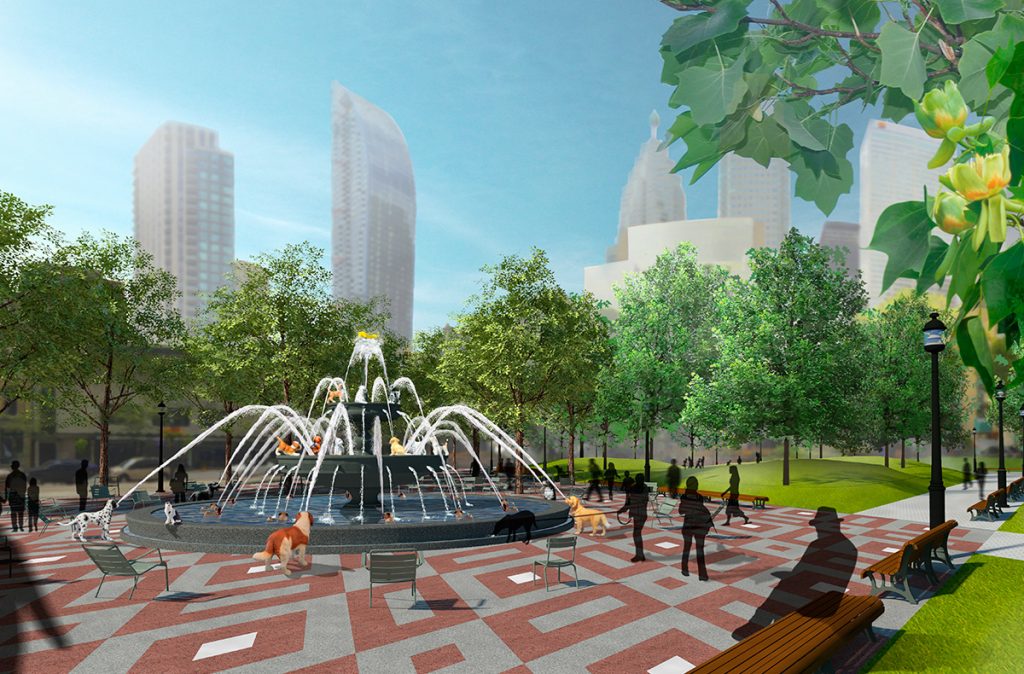 Image via claudecormier.com
Another design brought to you by the brilliant mind of Claude Cormier, Berczy Park has people in the neighbourhood eager with anticipation. Set to open to the public by Halloween of this year, this revitalized park will feature a children's play area, a section for dogs, plenty of benches for visitors to take a load off, and the pièce de résistance – a two-tiered fountain decorated with cast-iron cats and dogs!
Harbour Square Park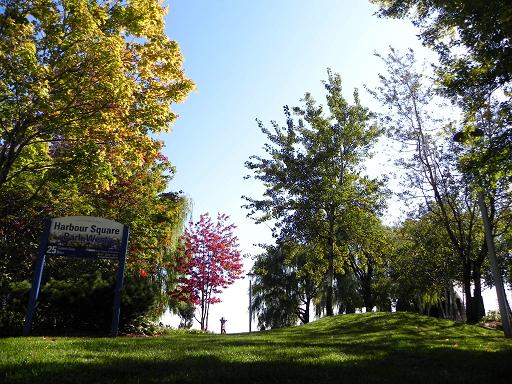 Image via Michael Shehan Obeysekera on Flickr
Located next to the ferry docks, this grassy, tree-lined park overlooking Lake Ontario is the perfect spot to sit and watch the ferries, or enjoy a picnic!
Ann Tindal Park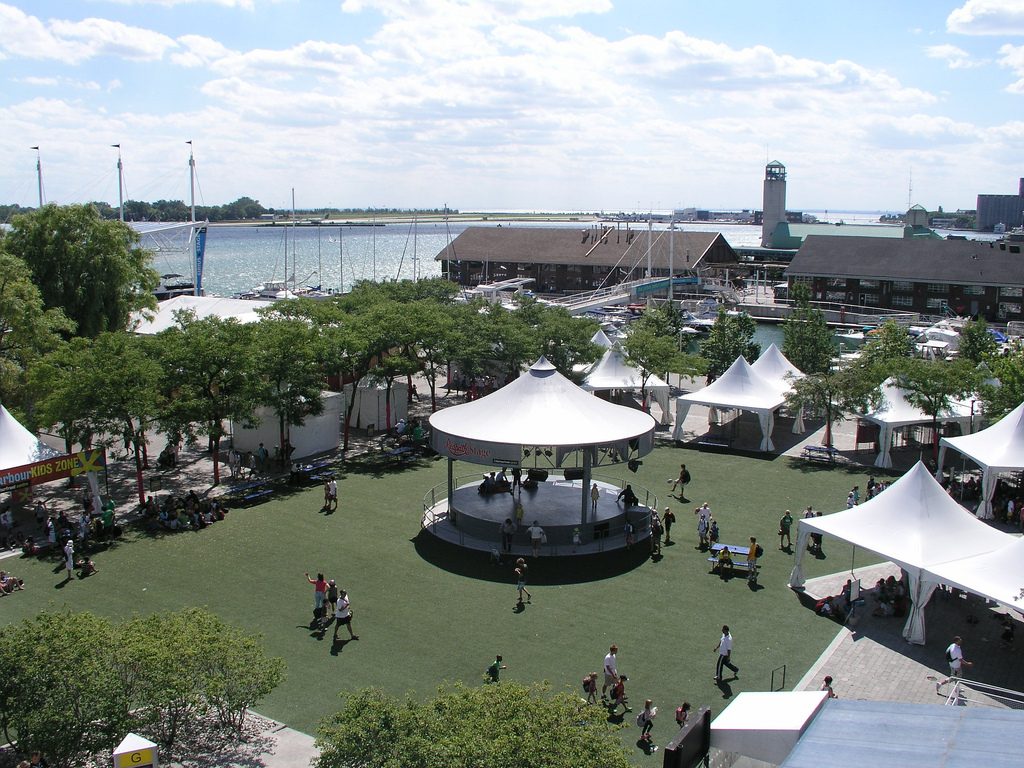 Image via harbourfrontcentre.com
This large, open-air space serves the community as a great outdoor venue. Lined with trees and covered with artificial grass, Ann Tindal Park is bustling with activity during the warmer months with event programming through the Harbourfront Centre. Often filled with vendor tents and live performances on the Stage in the Round you're likely to be treated to fun-filled visit here.
Exhibition Common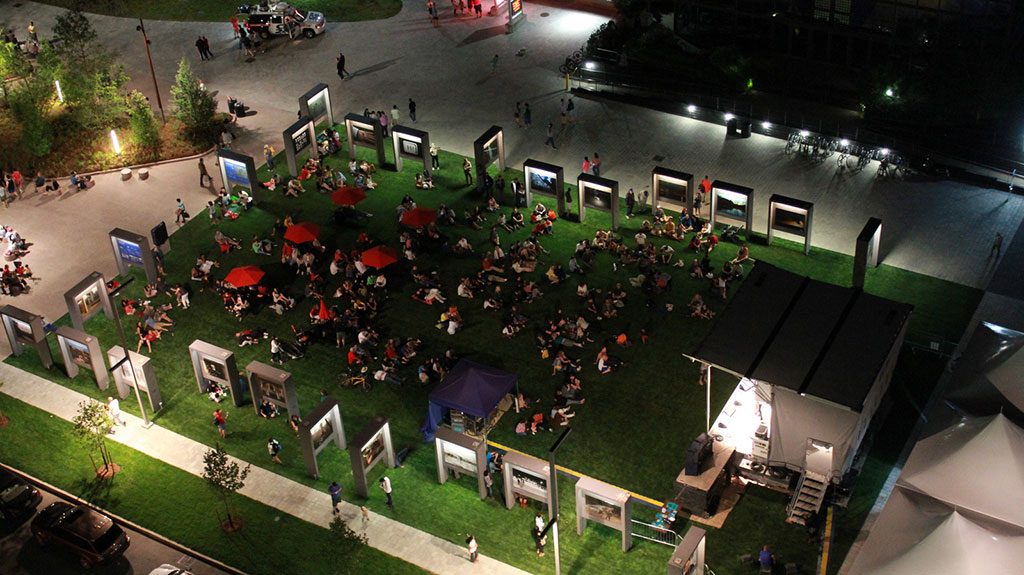 Image via harbourfrontcentre.com
Located adjacent to Ontario Square as well as the Harbourfront Centre, this outdoor space has become a hub for visual arts and events. It is often host to marketplaces, food concessions, and recreational events such as outdoor yoga.
Header image via JasonParis on Flickr