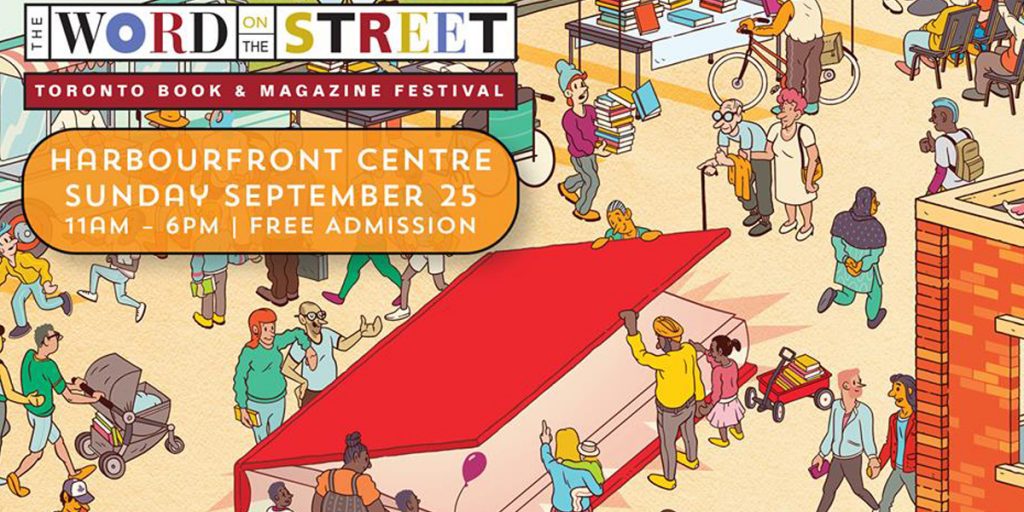 If you're a bookworm, then you know, there's no better feeling than curling up with a good book. Whether it's a classic, a favourite that you keep picking up, or a new novel that's set the literary world abuzz, reading brings about a specific type of bliss. While enjoying a good is often a solitary activity, when you instead open yourself up to the literary community the celebration of the written word reaches new heights. Toronto is lucky enough to have a one day spectacular event that does just this – The Word on the Street Festival. 
Celebrating its 27th year, the Word on the Street Festival is a celebration of Canadian literature in all forms – reading, writing, and championing literacy across the nation. The annual outdoor festival is free and is the perfect place to spend a leisurely Sunday.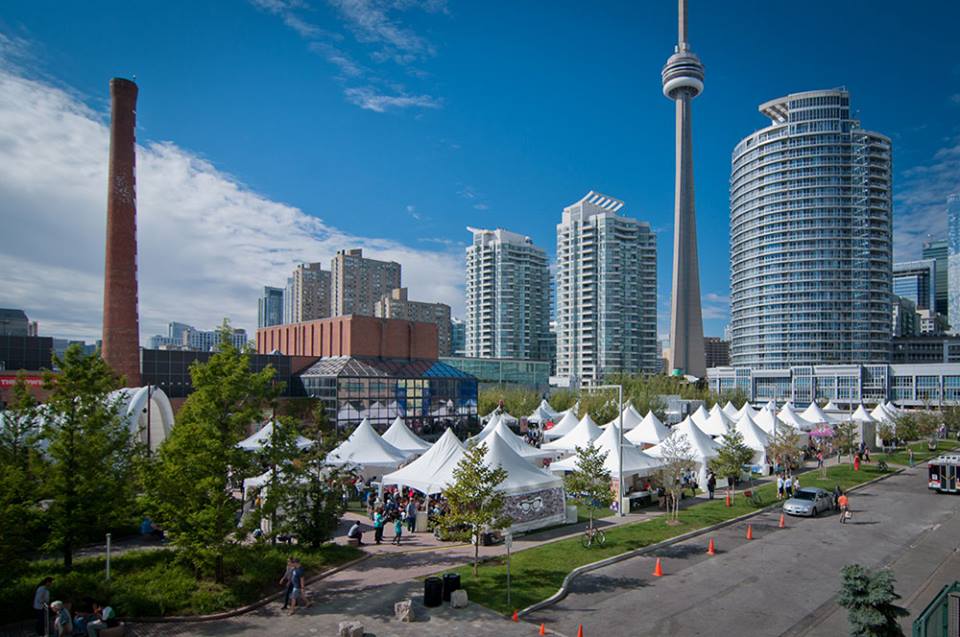 Image via The Word on the Street Toronto Festival on Facebook
Throughout the day you can expect to find different events including readings, panel discussions, and opportunities to meet your favourite Canadian authors including Steve Paikin, Mona Awad, and Lisa Moore. Be sure to check the schedule and plan your day accordingly. You can also choose from four different Author Cruises and enjoy a 60 minute literary event on Lake Ontario aboard the tall ship Kajama, hosted by Toronto Star Book Editor, Deborah Dundas. Tickets for this must be purchased in advance, so don't miss your chance! If you take part in the organization's Friend an Author fundraising campaign, your donation will not only get you a copy of your chosen author's book, but the chance to have it signed at the festival after your author's reading. This is a great way to support the Canadian literary community, while also treating yourself to a memorable moment.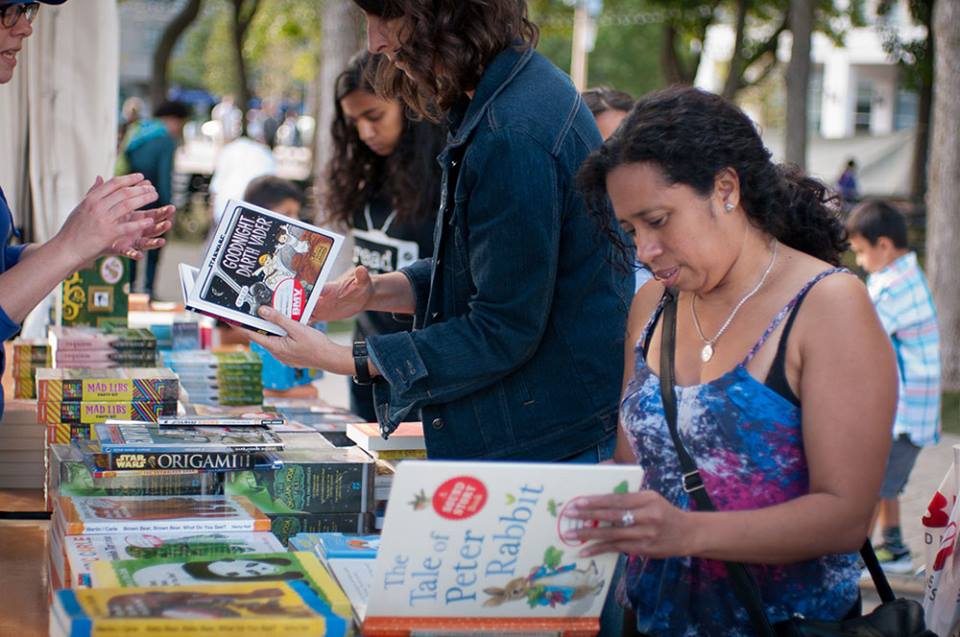 Image via The Word on the Street Toronto Festival on Facebook
The main draw for any Toronto bookworm has to be the Exhibitor Marketplace – Canada's biggest outdoor bookstore! Here you'll learn more about the Canadian literary scene, while also being able to browse and purchase books from over 200 vendors! With special programs including the Youth Spoken Word Showcase, art installations, and delicious food from local vendors your day at the Word on the Street Festival is sure to be fun-filled.
The Word on the Street Festival takes place Sunday September 25th at Harbourfront Centre and runs from 11am to 6pm!
Header image via The Word on the Street Toronto Festival on Facebook