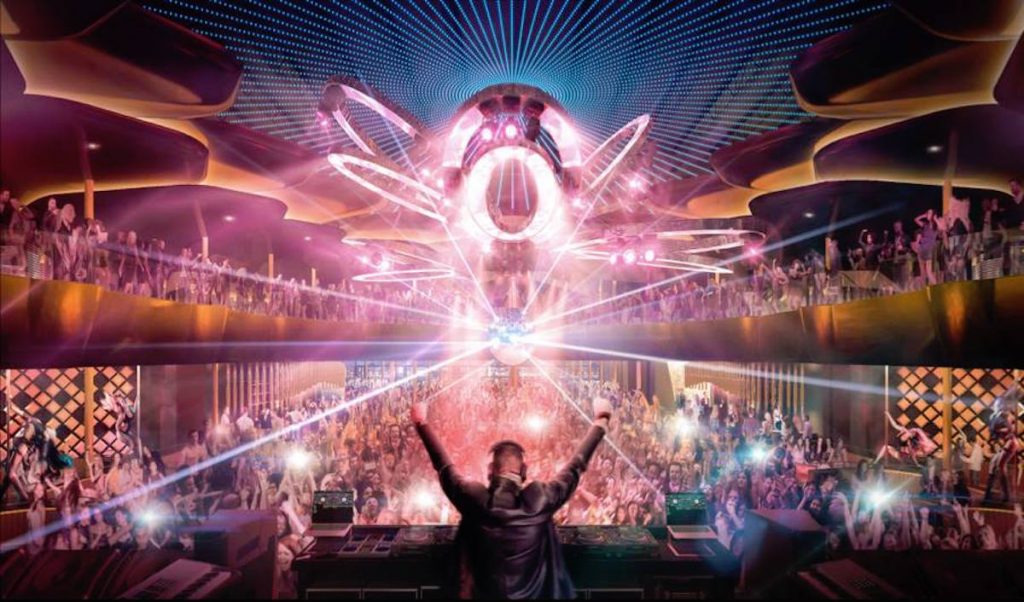 One of Toronto's most well known music venues happens to be right around the corner from the Pier 27 Tower site! The Sound Academy has been staple in the music scene in Toronto for many years, although in more recent years many people have agreed that the space could use some work. That's why Charles Khabouth, the CEO of INK Entertainment, decided to shut its doors back in January and completely overhaul the space.
So six months later, where does the Sound Academy stand, you ask?
Hoping to reopen in August this summer, the new "mega-club complex" is going to be unlike any other venue in the city. Khabouth has put a huge focus on improving the sound system as well as the sightlines for shows – two of the biggest complaints about the old space. The back area of the venue will be raised so that even if you're way in the back, you still have a great view of your favourite band or artist. The venue will also have large windows that wrap around the back of the space giving you an amazing view of the city skyline (similar to the one you'd see outside from Polson Pier). In addition to this there will be brand new LED screens all over the complex and very importantly, a new stage!
The INK Entertainment team is planning to host a variety of shows in their new space, allowing for 3,000 guests to stand at a show or 1,500 to be seated – an option that was never offered at the old Sound Academy. Arguably one of the venue's biggest changes is that the Sound Academy name will be no more! Khabouth is still working on a name for the space and we're really excited to hear when it comes out.

With the amazing team at Studio Munge working on the design of the 45,000 square foot space, there's no doubt in our mind is it going to turn into an incredible venue. Lucky us to have it right around the corner!