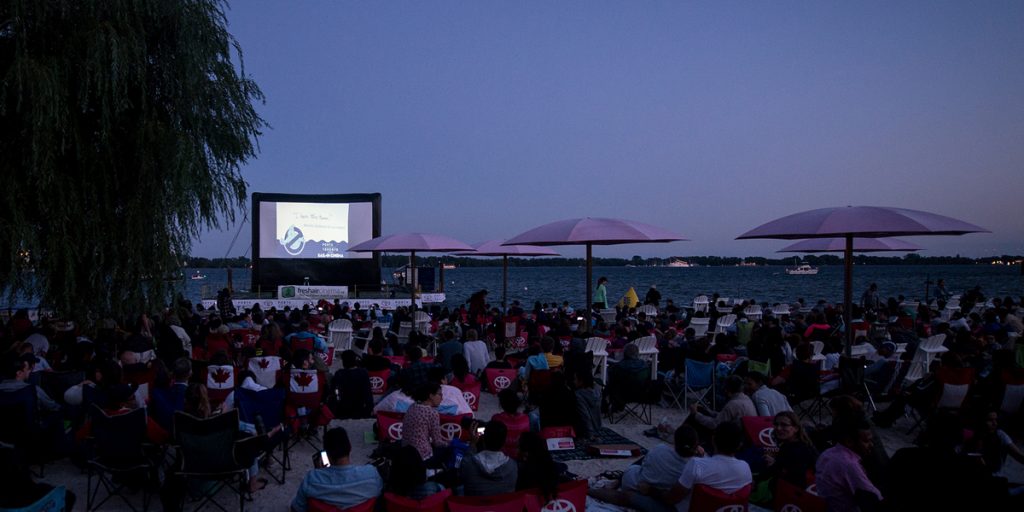 Toronto's movie scene has gotten huge. Every fall we play host to the Toronto International Film Festival, where the biggest names in the business come out to support their new films. The festival has grown each year, and is now world renowned. But fall isn't the only season that's good for films in the city. Outdoor movie nights have been popping up all over Toronto, and more and more seem to appear each summer. One such night is hosted by the unique Sail-In Cinema, right on the waterfront.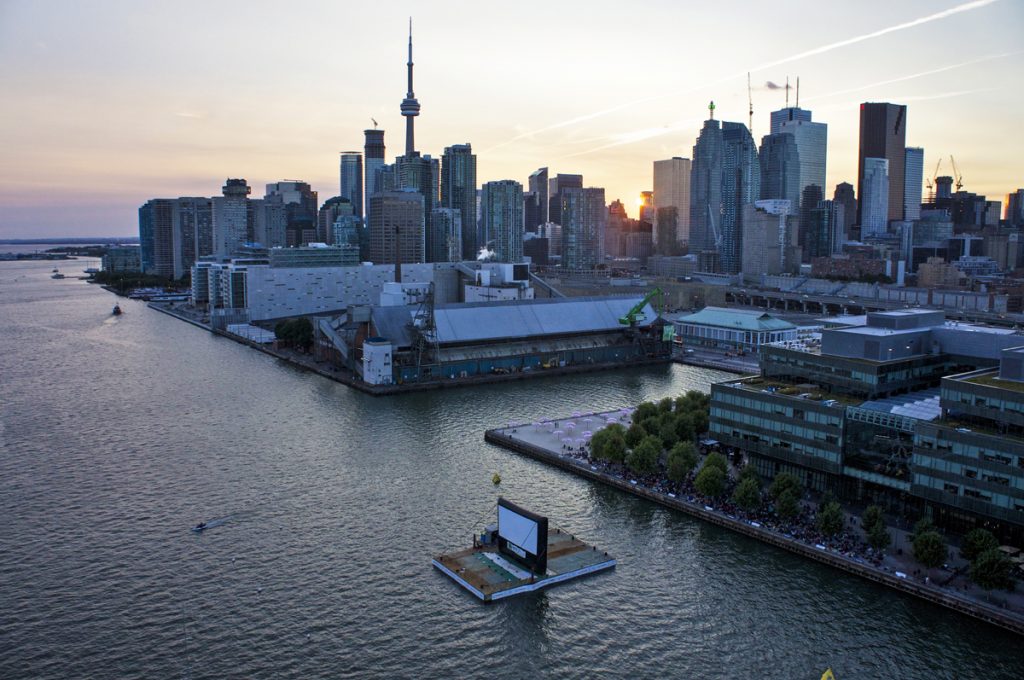 Image via sailincinema.com
Brought to you by PortsToronto, this outdoor cinema is not only Toronto's largest outdoor movie theatre, but the world's first two-sided floating movie experience! The two-sided screen floats on of top a barge in Toronto's harbour. Movie-goers can view the film from a cozy spot on Sugar Beach, or curled up on a boat out on Lake Ontario. This makes for an extremely unique movie experience under the open skies.  This summer all movies are free and no tickets are required for entrance. What movies are playing, you ask? Sail-In Cinema set the theme for the summer as 'Books to the Big Screen' and invited the community to vote for their favourite films. After 5000 votes were cast, the winning movies were selected: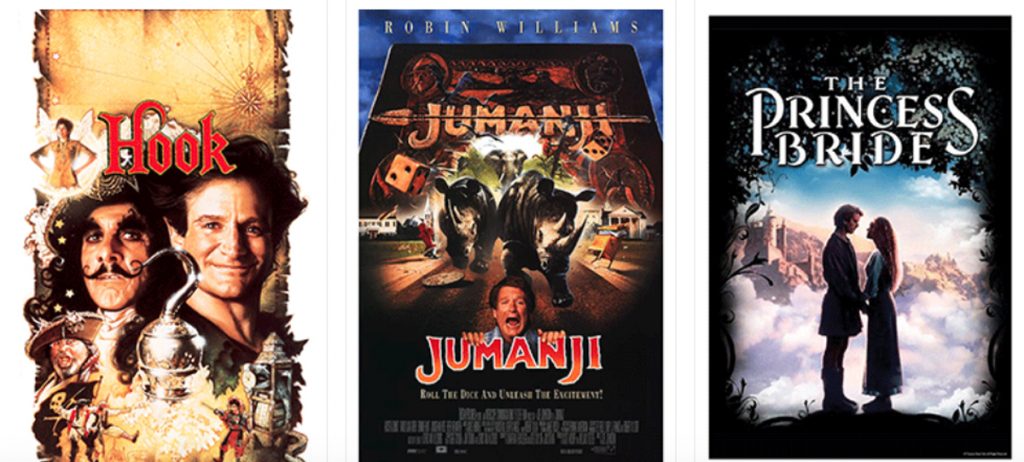 Image via sailincinema.com
Each is a beloved classic that began as a piece of literature that then came to life on the screen. The screening dates are as follows:
Hook – Thursday August 18th
Jumanji – Friday August 19th
The Princess Bride – August 20th
While it's free to view the movies, entry is subject to space availability and operates on a first come, first serve basis. Be sure to arrive early! Gates open at 6pm, and each film will start around 8pm.  Grab your cushions, life jackets, and blankets and check out Sail-In Cinema for a memorable summer night in the city.
Header image via sailincinema.com