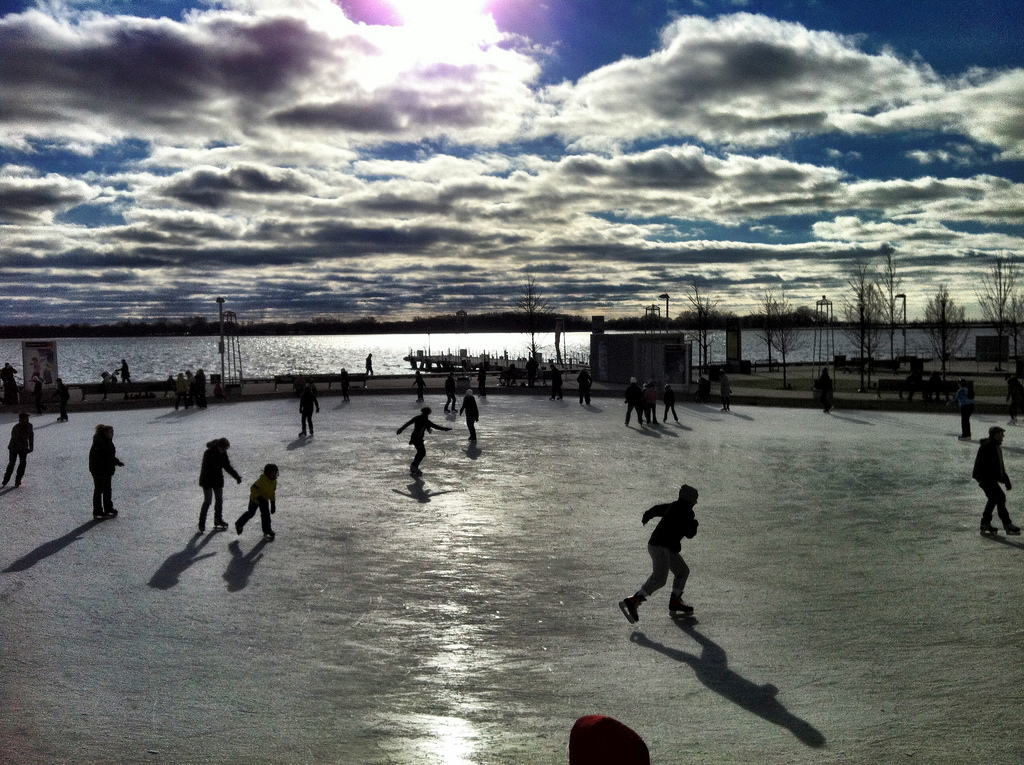 The Harbourfront Centre on the Toronto waterfront has been one of the city's main creative and cultural hubs for a few decades now. Thousands of events pass through there on an annual basis focusing on everything from theatre, literature, dance, music, film, crafts, and visual arts. If you're an artistic person or just enjoy being entertained, you belong here!
Even though it is situated on the waterfront, the Harbourfront Centre is active all year round (mind you, during the winter most events are indoors!). As always, this winter is full of great programs and classes you and your friends and family can enjoy together. So, let's take a look at what you can get up to in 2016:
The Power Plant: Winter 2015 Exhibitions
Starting on January 30th, you can go and explore the amazing works of four talented artists – Leslie Hewitt, Patrick Bernatchez, Aude Moreau, and Carlos Amorales – whose exhibitions are big, bold, and beautiful. Whether you're into photography, videography, or visual arts, you'll find something you love there.
World Stage
Each year the World Stage exhibition brings some of the best contemporary works of art to the Harbourfront Centre. This performance event has been happening there since 1986 and is an eclectic mix of art forms that always wow audiences. It's one of the most unique events that happens in Toronto each year, and we highly recommend you don't miss it.
Dance Ontario
Fan of all types of dance? The Dance Ontario 2016 weekend will be sure to entertain you then. This weekend brings together dancers from companies all over the city to perform mostly traditional dances from around the globe.
Glass Blowing
On the weekend of January 15th, you could learn all the techniques of glassblowing! The class covers both solid and blown forms of glass, as well as colour application, hot and cold techniques, and how to use the equipment. So cool.
Pottery
Always wanted to learn how to make your own cups and bowls? Sign up for the 8-week course on either Tuesdays, Thursdays, or Saturdays starting in January and learn how to throw, coil, slab, trim, and decorate your own pottery pieces.

Don't forget you can also grab your skates and hit the ice at the Natrel Rink down at the Harbourfront. This rink has been a crowd favourite for over 30 years in Toronto! It's free to use, there's a heated indoor change room, and they host awesome events like DJ Skate Night and their annual New Year's Eve Skating Party.