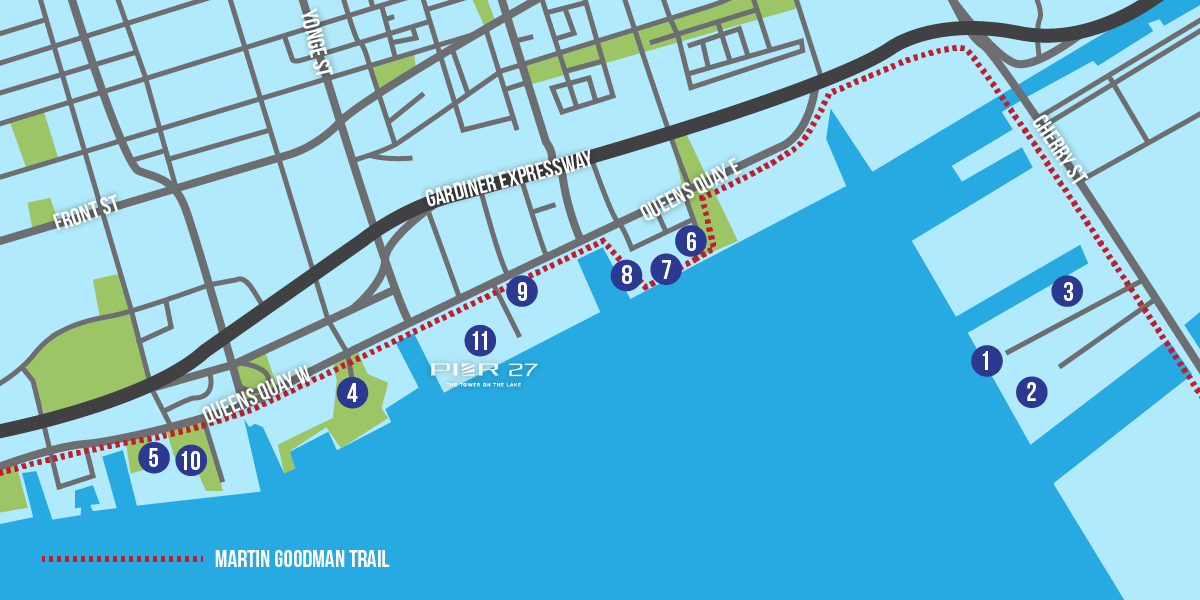 We've said it before and we'll say it again: we're so lucky to live on the waterfront!
It's been a long process to revitalize it, but with the help of Waterfront Toronto and everyone in our neighbourhood we're really starting to get there. There are so many great places and spaces to hang out – from digging your toes in the sand at Sugar Beach, to catching a show at the Sound Academy, or skating at the Harbourfront Centre – and it's so important to make the most of your own neighbourhood.

This map is a pretty good overview of all the places we like to explore on the waterfront, and you should too! Why not go for a bike ride along the Martin Goodman Trail and check them all out?
1) Sound Academy
2) Cabana Pool Bar
3) Polson Pier
4) Jack Layton Ferry Terminal
5) Harbourfront Centre
6) George Brown College
7) Corus Entertainment
8) Sugar Beach
9) Redpath Sugar Factory
10) The Power Plant Contemporary Art Gallery
11) Pier 27 Tower