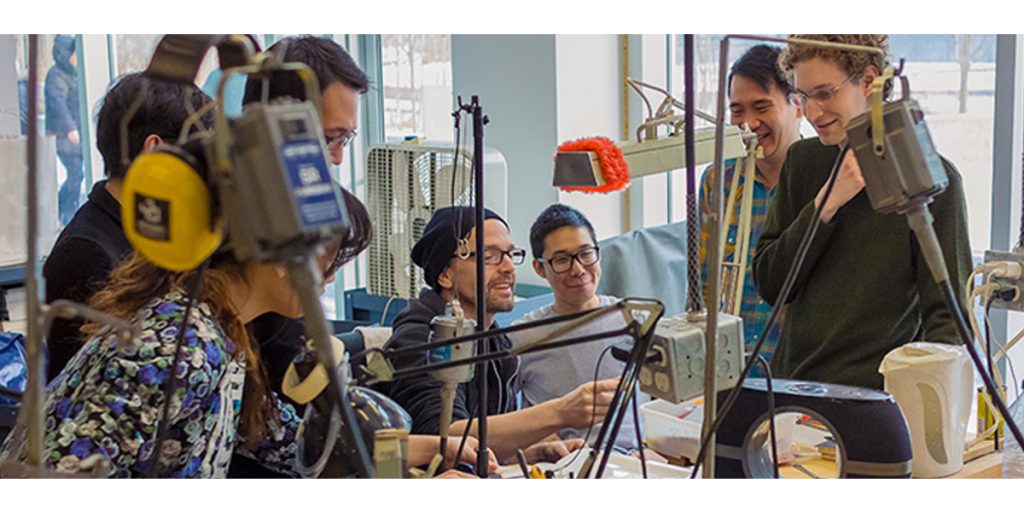 School's been in session for a month, leaves are on the sidewalk, and the breeze has cooled substantially – we can officially say it's fall. There's something about these autumn months that make you wish you were back in school, even if you've been out for years. Not unlike the start of a new year, those feelings of wanting to try new things and better yourself are strong when this new season begins. The good news is, no matter your age, there's always new things to learn, try, and experience in the city. In fact, the Harbourfront Centre offers a year-round program of Craft & Design courses if you're looking to explore your creativity.
Taught by the individuals who are part of the Craft & Design Artist-in-Residence, these beginner to intermediate courses in pottery, glass, jewellery, and textile will give you the tools (literally and figuratively) to gain some hands-on creative experience. The classes take place in the newly renovated Craft & Design Studio located in the Bill Boyle Artport. Most courses are taught year-round, require pre-registration, and you must be 18 or over to participate.
Glass Blowing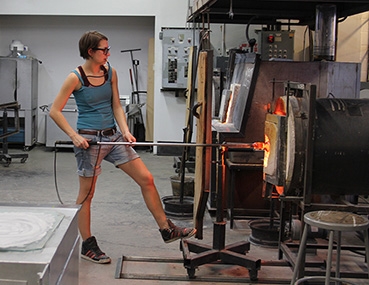 Image via harbourfrontcentre.com
In one weekend, learn how to make solid and blown forms, such as paperweights, cups, bowls, and plates. You'll also learn techniques in colour application, and how to use the studio equipment. Or come in for a quick 1hr session where instructors will help you to turn hot glass into a pumpkin or holiday ornament!
Glass Blowing (Weekend – 18 hrs)
Make Your Own Glass Pumpkin (1hr)
Make Your Own Glass Holiday Ornament (1hr)
Jewellery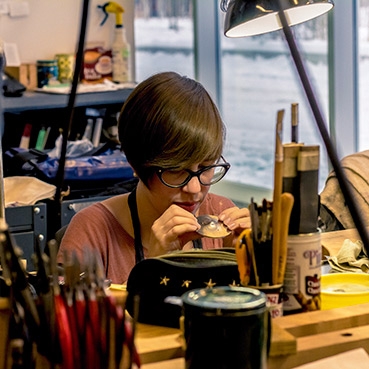 Image via harbourfrontcentre.com
The Harbourfront Centre offers a few options in terms of jewellery making. During a 5-hour workshop you can learn the basic techniques required to create your own set of earrings or pendant using sterling silver and semi-precious stones. Those at the beginner stage can also spend 8 weeks learning a wide range of jewellery techniques. By the end of the class you will have created a silver band ring, a silver cast piece, and a final project of your choice! For those at the intermediate level, an 8 week course is also offered. Depending on your instructor and the skill level of the class, you could learn a variety of techniques including simple stone settings, etching, chain making, simple clasps and more!
Earring and Pendant Fabrication Workshop (1/2 Day)
Intermediate Jewellery (8 weeks)
Introductory Jewellery (8 weeks)
Pottery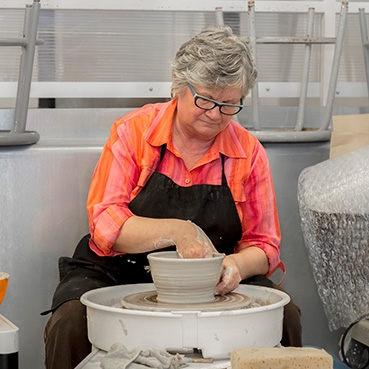 Image via harbourfrontcentre.com
Learn to make functional or sculptural objects using a variety of hand-building techniques, such as throwing, coiling, and trimming. You will be able to decorate and finish your own pieces, including cups, vases, bowls, tiles and more!
Ceramic Hand Building Techniques (6 weeks)
Pottery (6 weeks)
Pottery (8 weeks)
Textile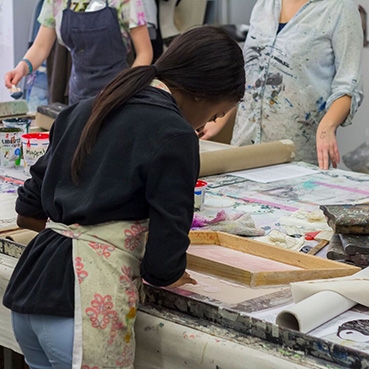 Image via harbourfrontcentre.com
In this 5 week course students will learn to prepare screen positives, coat and shoot silkscreens. You'll also gain the skills to make one and two-coloured prints, and can work on your own projects, which could including cards, posters, or clothing.
Silkscreen Printing (5 weeks)
Header Image via harbourfrontcentre.com